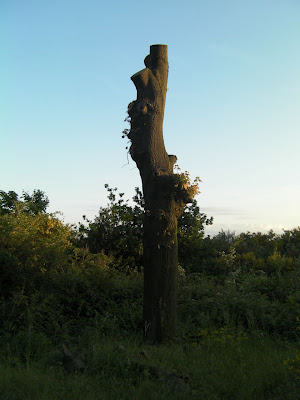 I was in the Weatherspoon's on Leytonstone High Road last night and read a framed nugget of local history about the Royal Hunting Lodge that sat opposite Davies Lane and the residence of Nell Gwynne, The Cedars that was on the corner of Ferndale Road. Apparently there was an underground passage that linked the two so Charles II could slip across to his mistress unnoticed, although I can't imagine there were many people around that end of Leytonstone in the C17th who could have spotted him.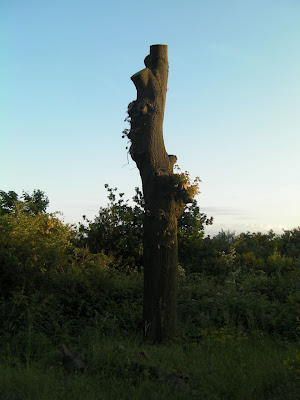 So this evening I went out looking for traces. I didn't really look very hard to be honest and ended up carrying on down Davies Lane and across Wanstead Flats.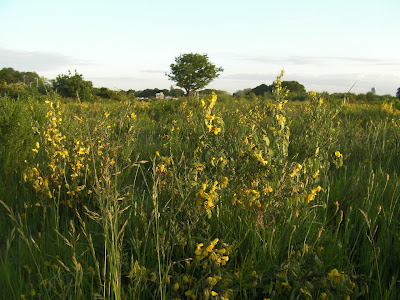 The gorse really catches the setting sun – it's worth coming over just to see it.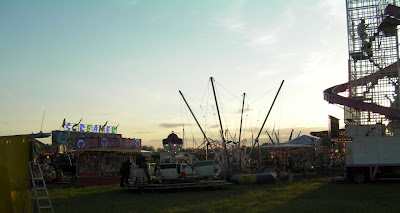 There was a slightly forlorn fair parked up between ditches, a few people drifting through getting their pockets emptied.