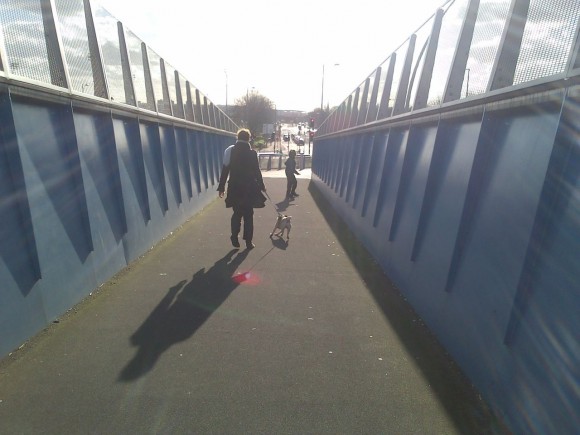 The mistake was to assume that there was a shortcut through the Olympic Park from the Eastway – a magic byway from the proud new Leyton logo sign that captures the Lea Valley sunset through to the Westfield behemoth (a PS4 game goldmine for my sons). I mean a shortcut on foot that is.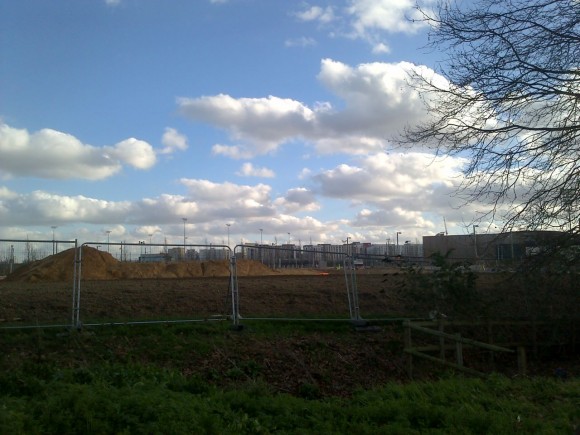 Firstly we were turned away from the road beside the new bus depot that I had assumed led down to where Chobham Academy now stands – apparently it just ends up at the Velodrome, which like most of the venues sits in darkness. The view from the Eastway has changed little since I moved out this way in 2006-07 – the same metal fencing, the piles of sand move around a bit and there was that moment in the summer of 2012 they tarted it up for the TV show but soon after they put it back as it had been – a building site.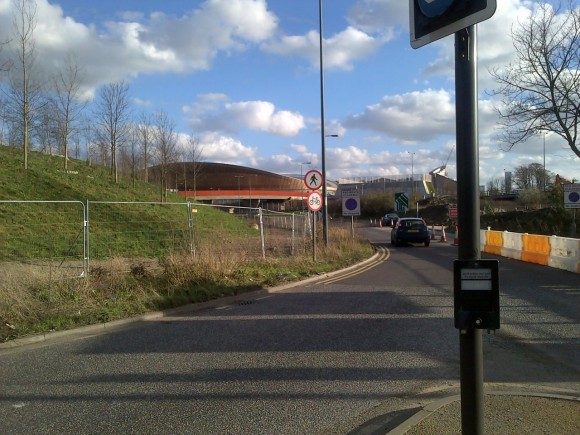 I started to wonder if it will always be a building site – given that large chunks of the Olympic Park have been set aside for development, much of which has yet to start – thousands of new homes are supposed to arrive at some point. We thought we found the through road – the old Quarter Mile Lane leading into Temple Mills Lane, but the signage screamed at the unwary pedestrian not to enter.
There was so many signs prohibiting travel on foot it was difficult to know if it was safe to even stand still – and if so where, following the signage to the letter would have meant finding a tree to climb then radio in for an airlift free from this autogeddon.
Just as I started to prepare my two young sons and pug puppy for the likelihood of having to walk along the Hackney Cut then hop on the Greenway we came upon Waterden Road that seemed to have a serviceable pavement. Then the fences dissolved into sodden newly laid grassland.
The pug gamboled down the path, the boys rolled down the grassy banks beside the river. A few joggers puffed past, but otherwise there were few people around. We took refuge by the calming waters of the Lea – spitting out clods of pollution inhaled from the death roads of the east.
I'm sure they'll get the footbridge over from Hackney Marsh into the park open at some point, just like they'll have to start using the Velodrome soon and the stadium – but for now the priority has clearly been to get the motors motoring to the real destination – the consumer cathedral at Stratford – which is where we headed once we'd recharged our souls for the horrors ahead.