The North Circular cut short my walk away from the Redbridge Roundabout so the only route left was an overgrown path beside some football pitches. The metal barrier across the entrance and the way the branches held hands across the path indicated it was little if ever used aside by some intrepid fly-tippers, and from the rusted remains of what had been dumped even they hadn't been this way for a while. The moss speckled Redbridge Council sign poking through the foliage is like something from a future post-apocalyptic London, a still from The Day of the Triffids.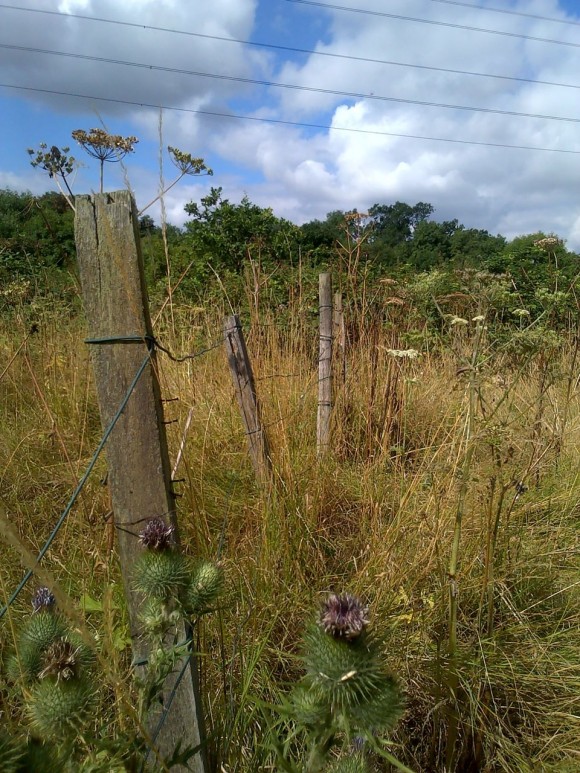 After running into several solid walls of bramble I end up in a patch of grassland where toppled fence posts enclose waist-high weeds and wildflowers.
The rusted frame of classic old municipal chair, its canvas covers long rotted away, stands guard over these abandoned allotments. They are still marked on Redbridge Council's map of allotments with the legend, 'Currently not in use'. No kidding.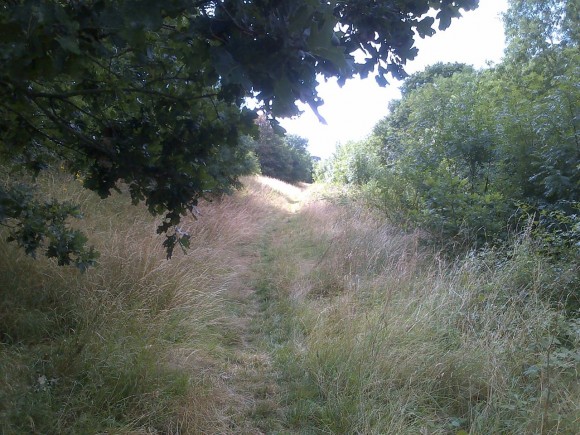 Across the football pitches, where the fence has collapsed, another path hugs the River Roding. Mellifluous birdsong fills the warm air. I feel like an intruder – this land has been returned to the wildlife and here I am barging back in.
The River Roding runs clear. Electric blue dragonflies zip amongst the tall stems of grass and wildflowers. Long spikes of purple loosestrife cling to the riverbank. Across the water – Lincoln and Rook Islands in Wanstead Park.
The path leads through what is referred to on Wanstead Wildlife as 'Whisker's Island'. I continue as the Roding flows through Ilford Golf Course then take the path through cool wooded shade stalking the Alders Brook with the City of London Cemetery on my right. What was a reel around the Redbridge roundabout has turned into a country ramble along forgotten byways serenaded with birdsong and beguiled by the babbling Alders Brook.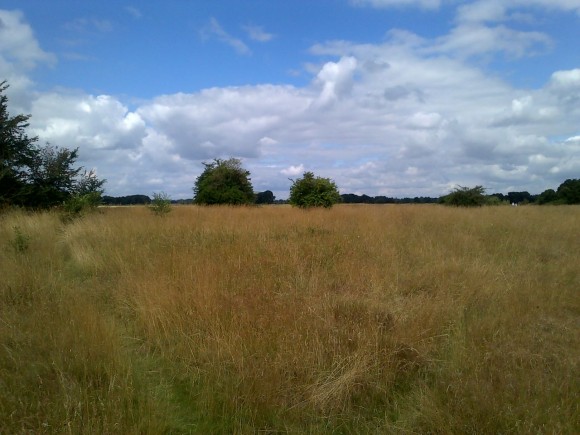 The bucolic reverie is ended as I am dumped out onto the Romford Road just shy of Ilford, looking startled, rubbing my eyes like I have slipped through time from the 17th Century. It takes me a while to readjust and work out where I am. Once orientated I soon find my way to back country London on Wanstead Flats for the fieldpath ramble to Leytonstone.