My OS Explorer 174 map of Epping Forest and Lee Valley is battered from extensive use. However there are still large sections of unexplored territory, so at lunchtime on Remembrance Sunday I set out to tramp across one of these unknown zones.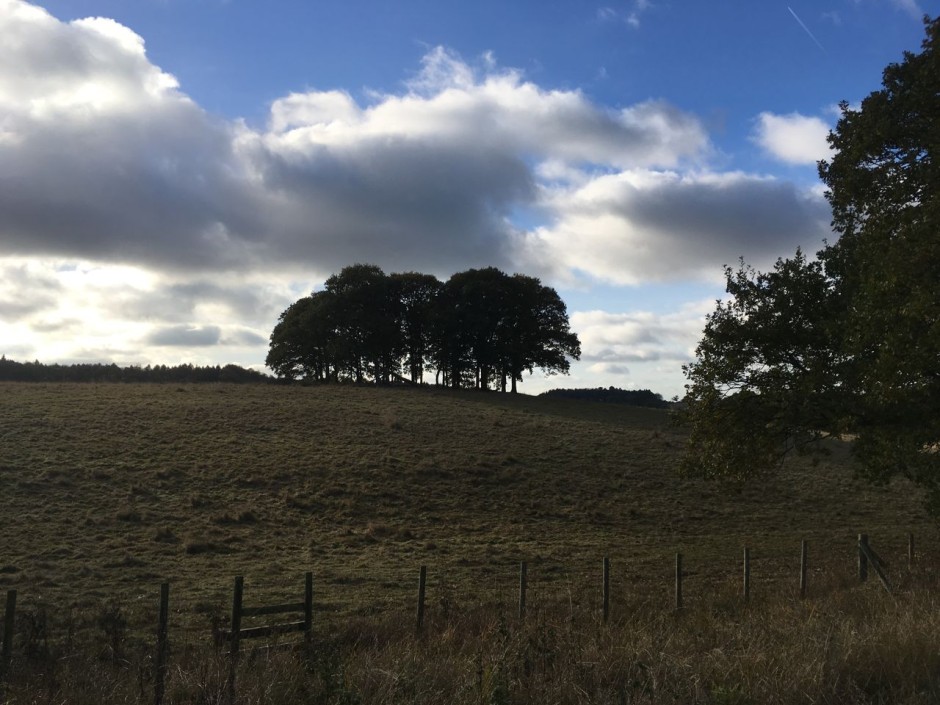 The idea was to head roughly northwest from Epping in the general direction of Galleyhill Wood or perhaps Monkhams Hall to the north of Waltham Abbey. I'd walked the valley floor as far as Hertford but had never ventured onto the high ground except from a field trip last December to Easneye and Widbury Hill.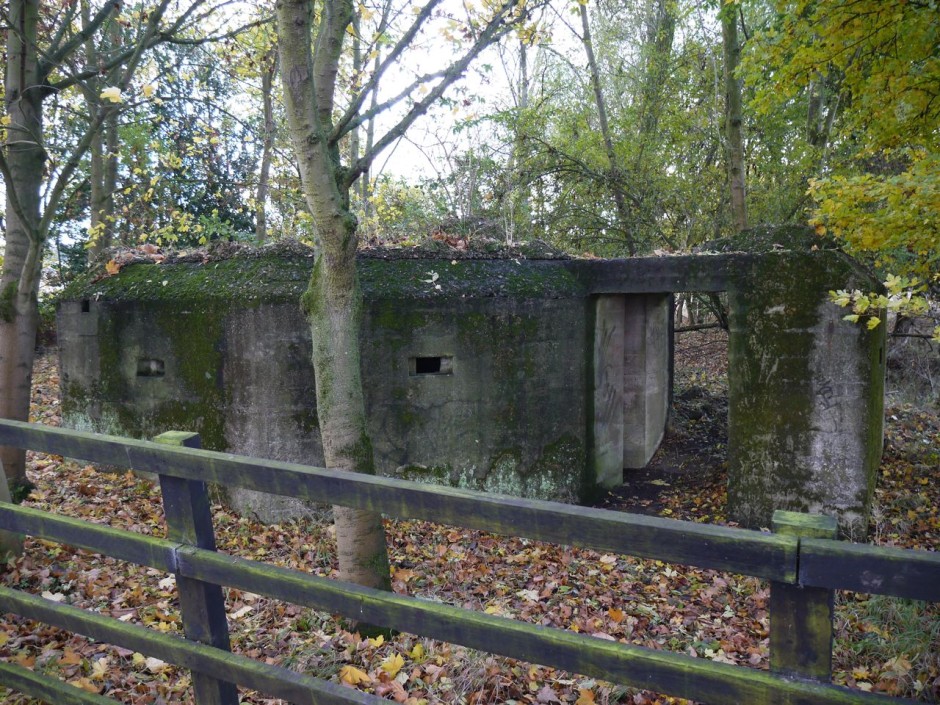 The first fields out of Epping towards Upshire saw me pursued by a hungry pack of hikers who thankfully I seemed to lose at Copped Hall. Which was lucky because I'd been beguiled by one of the the Outer London Defence Ring Anti-Tank pillboxes. I'd encountered other features of this Second World War system along the River Lea north of Waltham Abbey but it seemed so innocuous here beside the lane.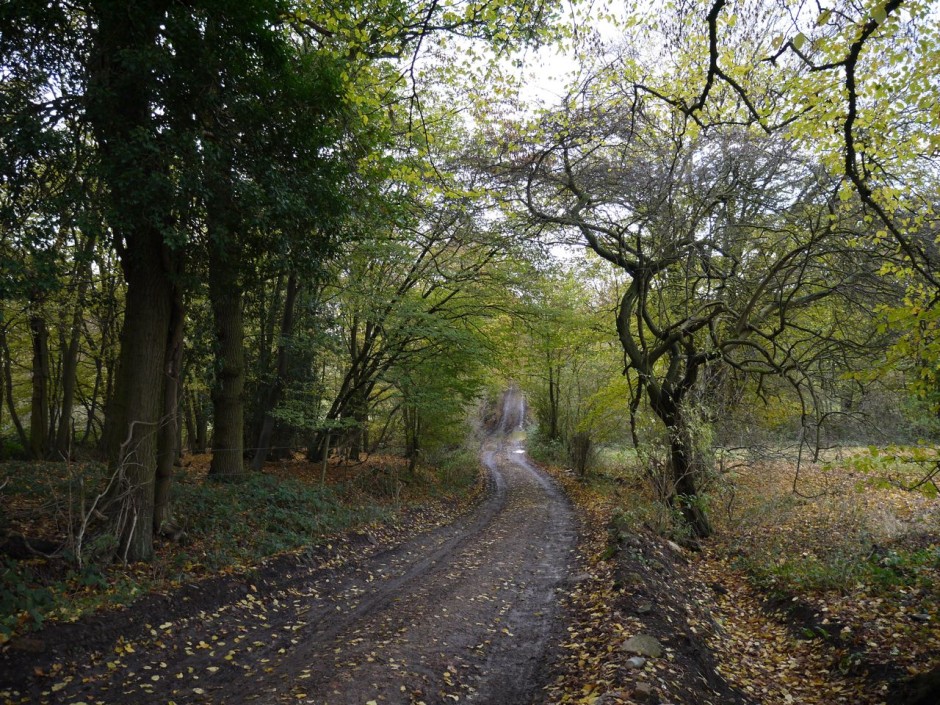 My plan for the walk was as vague as my map reading skills, my guiding principle being to stick to the high ground, I only had a couple of hours till sunset so that should ensure a decent view for late afternoon.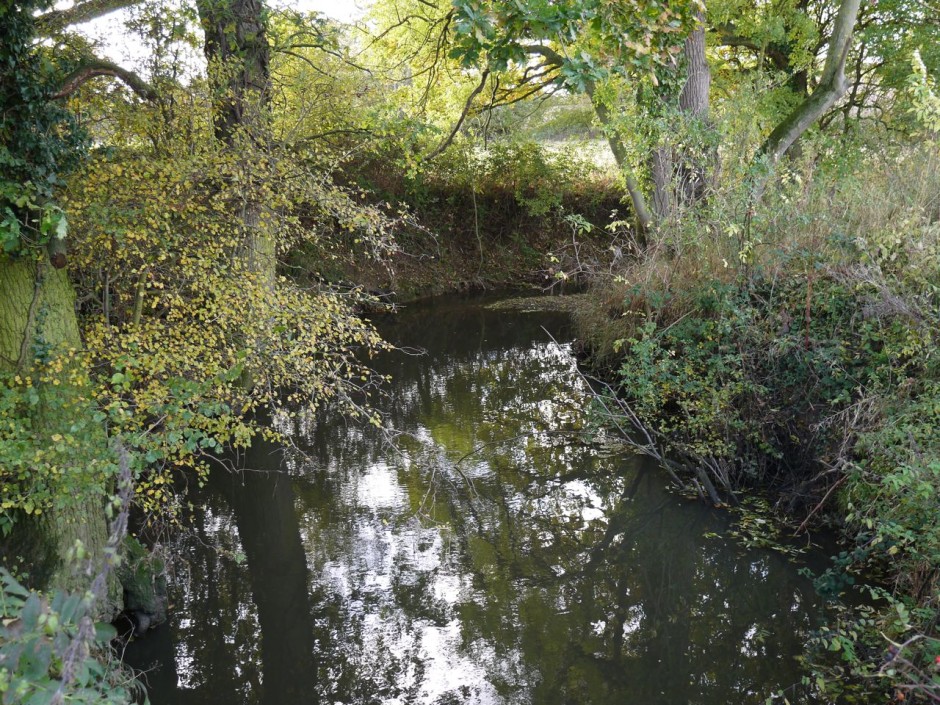 A high hedged lane took me across the Cobbins Brook, a small stream that runs off the highlands of the Lea Valley down across the edge of the forest toward Waltham Abbey. According to Wikipedia this innocent seeming watercourse leant a hand to one of Britain's most enduring stories, "A local legend claims Boudica's rebellion against the Romans ended in the Waltham Abbey neighbourhood when she poisoned herself with hemlock gathered from the banks of Cobbins Brook."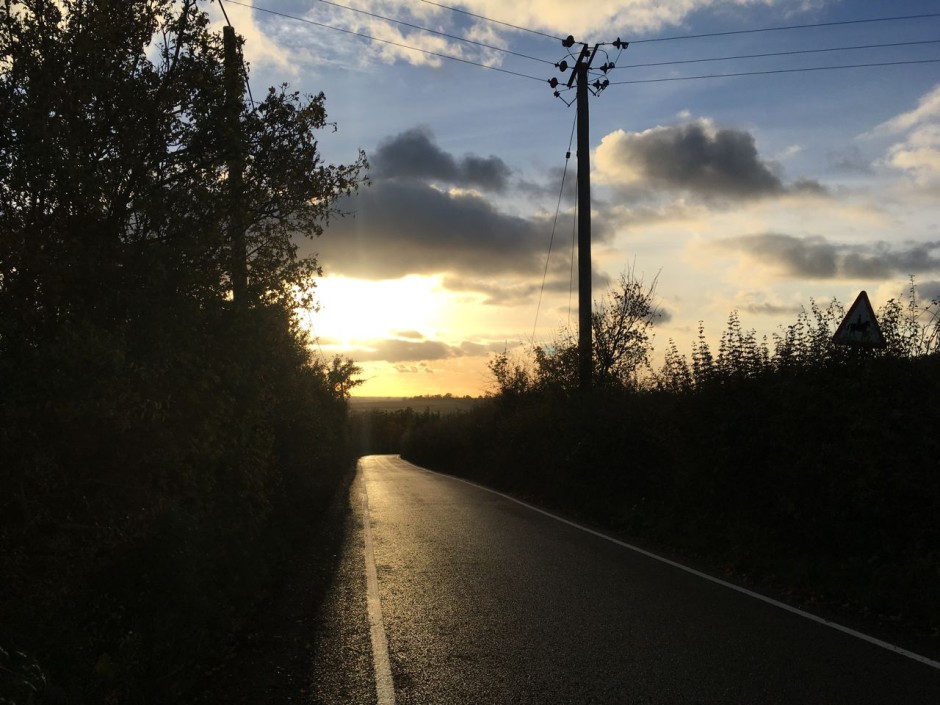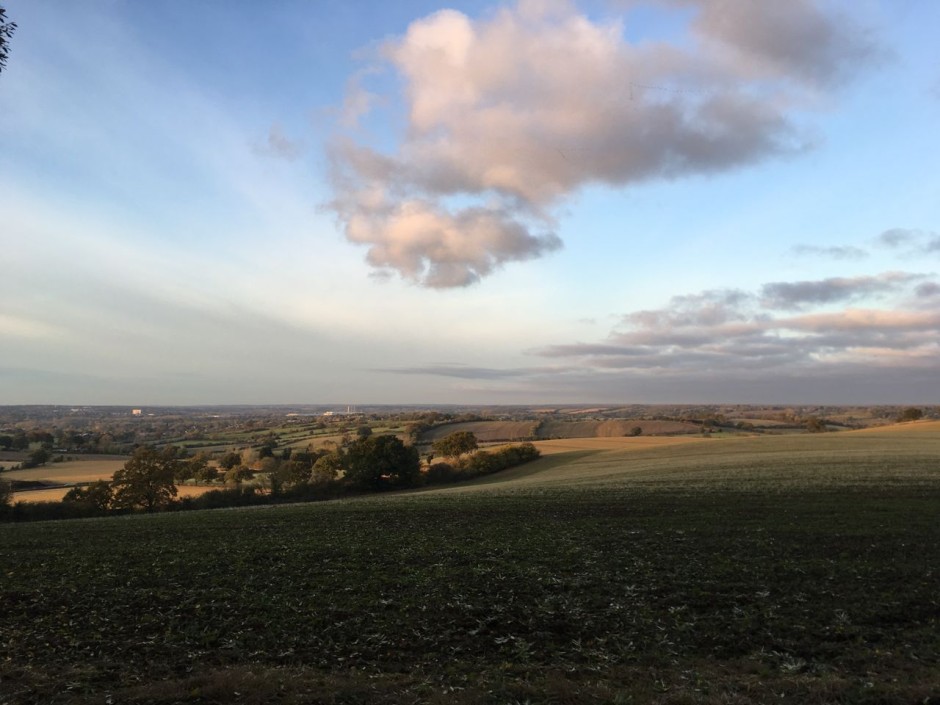 As sunset approaches I enter the steep muddy climb into Galleyhill Wood catching the last rays of daylight around the edge of the hill. By the time I stumble into Bumble's Green it is nearly dark, the walk in essence over aside from the need to find my way through the dark to the nearest station 3 miles away at Broxbourne. I risk my life along a pavement-less road for no more than 500 yards before ducking down the first footpath that presents itself and walking across fields guided by the spotlight of the Super Moon.