A Sunday afternoon (last week) wander in Epping Forest, basking in those precious last hours of daylight.
The Tube to Loughton and up Forest Road to where the Loughton Brook meanders along the forest floor.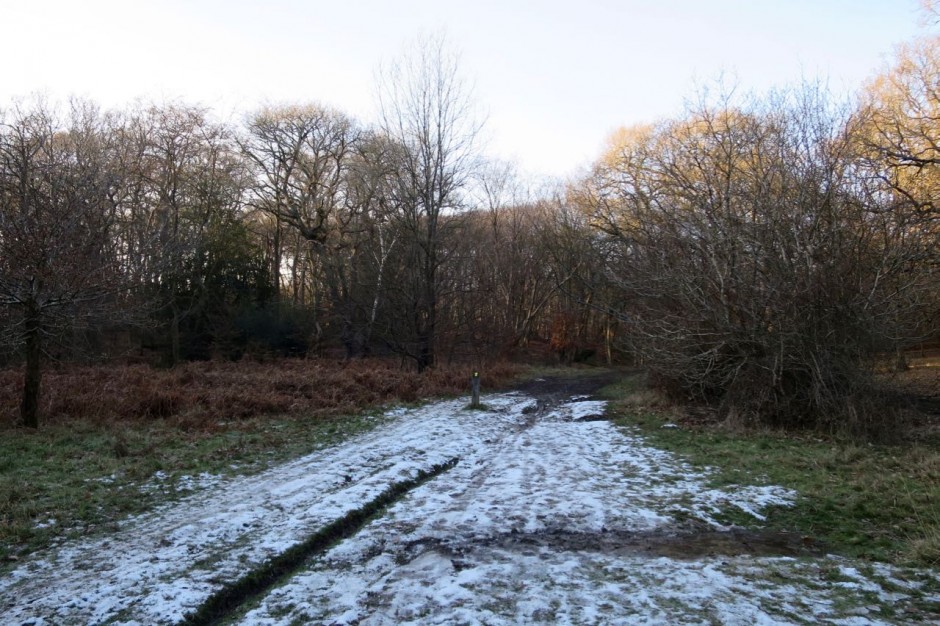 The ground around Debden Slade was still frozen white, encrusted mud ridges to be traversed like miniature mountain ranges.
I ascended, skirting through the trees – Shelley's Hill, Kate's Cellar, Broome Hill and crossed Epping New Road.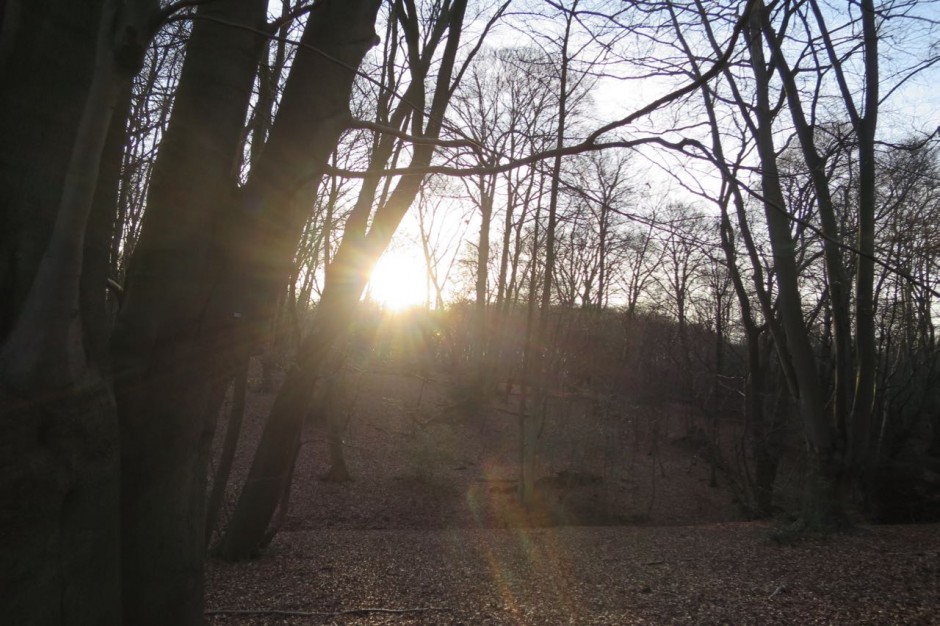 The winter light was nourishing. Distance wasn't an objective. It was about just being in the forest.
I took a late lunch of a generously loaded bacon bap in the carpark of the King's Oak as the bikers examined each other's machines, revved the engines and talked of petrol stations on the A12. I got chatting to a couple who watch my YouTube videos and we discussed the great walks heading north of the forest to hills above Waltham Abbey and beyond.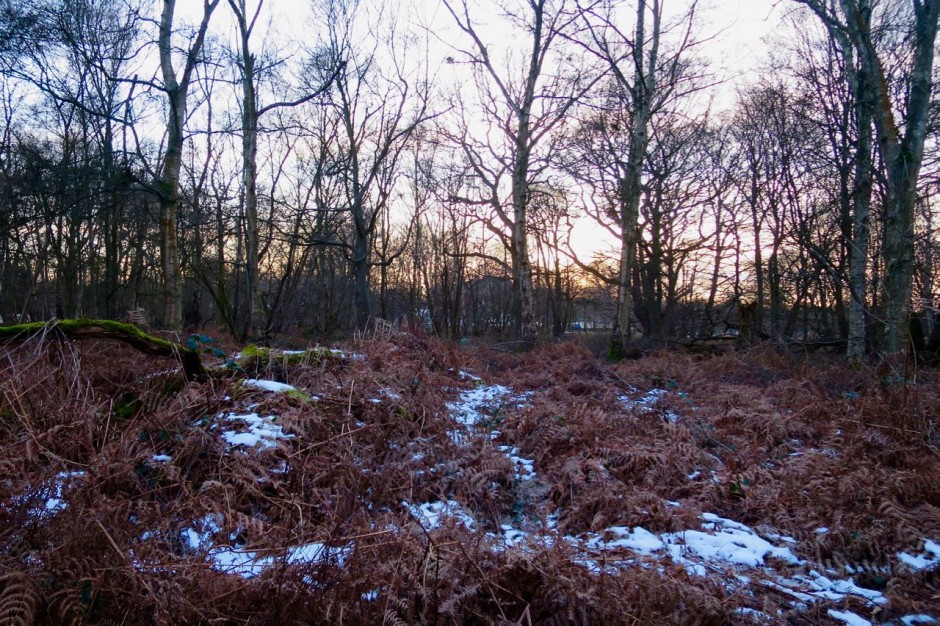 As the sun started to dip below the tree line, I turned back downhill through fronds of frozen ferns, retracing my steps as the gloom became darkness and the lights of Loughton twinkled in the near distance.