Such is my desire to tramp every square of my Ordnance Survey map 174 'Epping Forest & Lea Valley ' that I try to avoid repeating walks too often. Of course that goes out of the window when my youngest son joins me on our favourite routes through the Forest to arrive at the Royal Forest Brewers Fayre at the Hunting Lodge, Chingford. But, for my series of Walking Vlogs I try to break new ground where possible. The justification for following this route (in the video above) was that, although I'd walked it before with my son 3 years ago, it had largely been undocumented.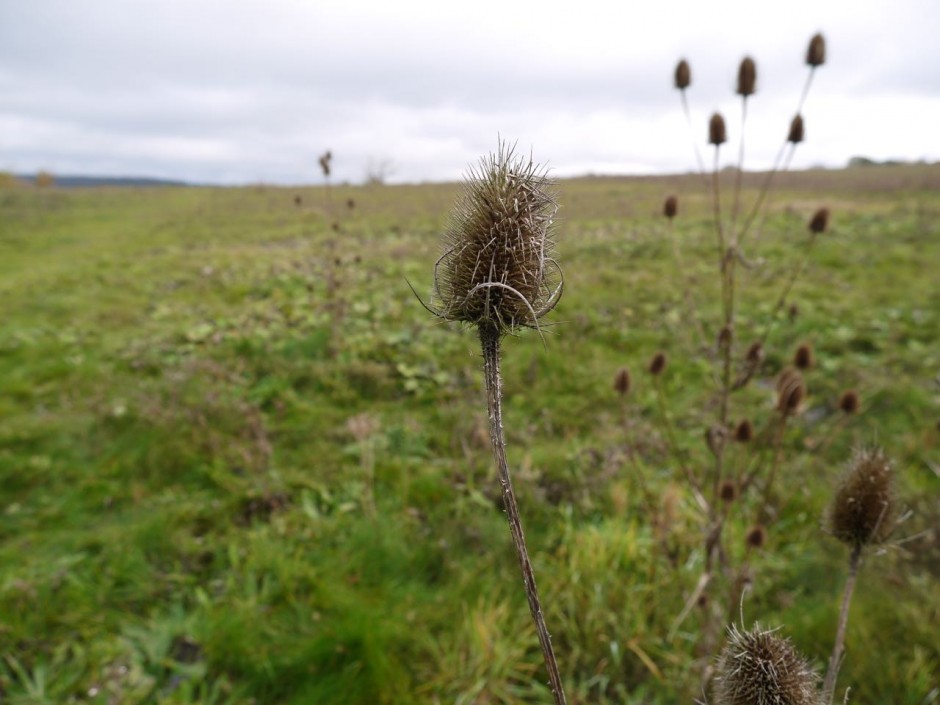 This was not intended as a long walk, as I set out across the rough field the other side of the tracks from Theydon Bois tube station. I was merely intending to follow the tracks of that previous walk, picking up the trail across that curious teasle infested field the other side of a babbling brook where someone had pitched a tent among the tall spikey stems. I had to navigate through great pools of recent November rain discovering along the way that my boots were no longer waterproof.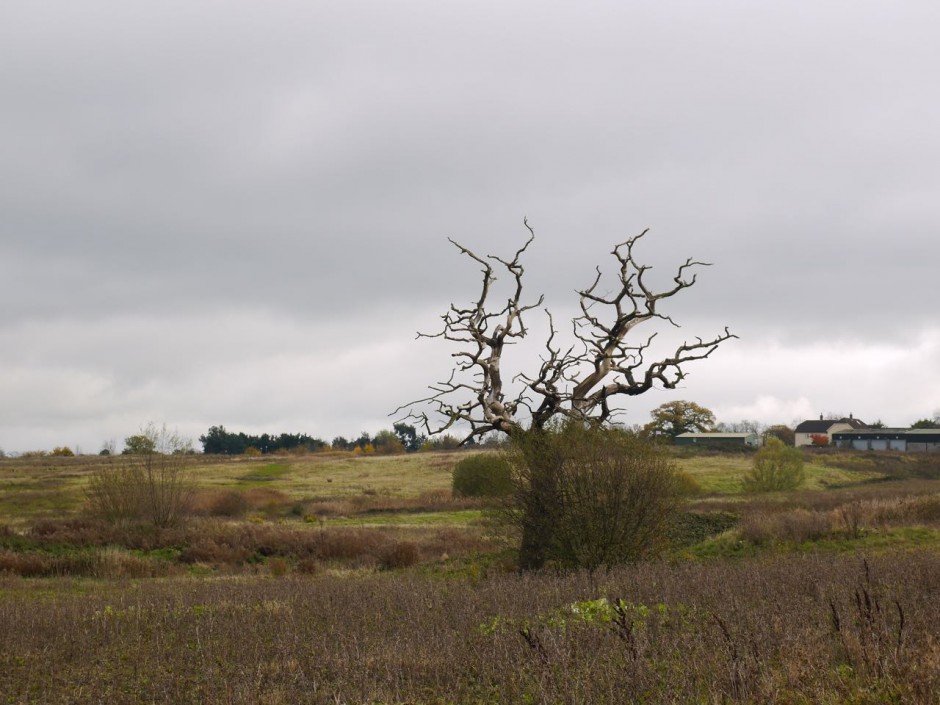 I had some difficulty locating the spot on the high ground by the field edge where we'd had our picnic that September afternoon but after some tooing and froing was glad to find the place – although there'd be no sitting to take in the view on a wet and windy November day.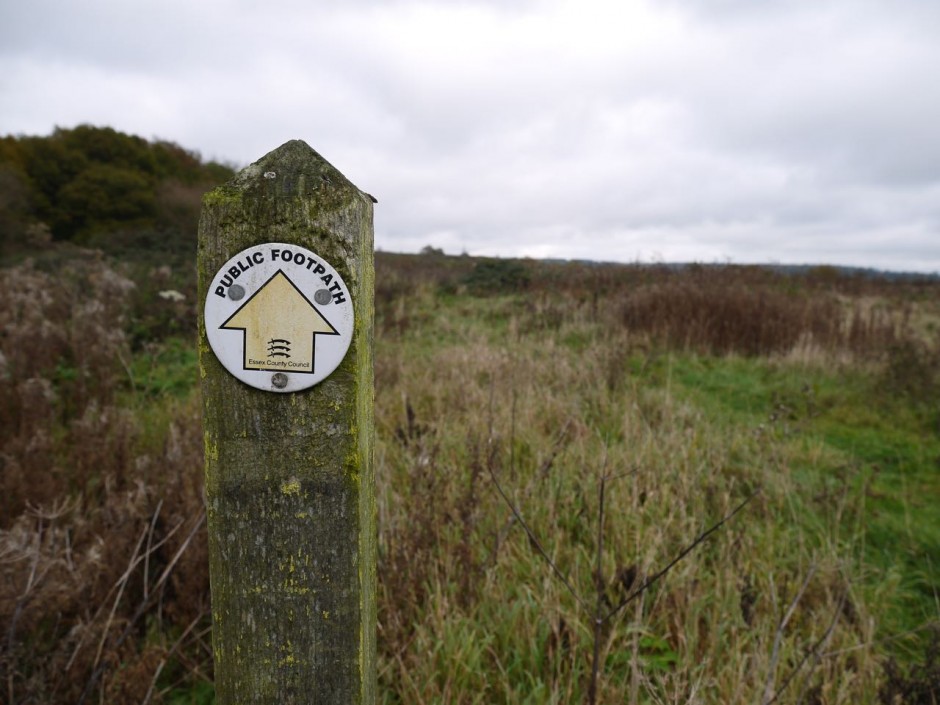 The track on the other side of the M25 was a glorious tunnel of autumnal colours and it encouraged me to push on in a different direction rather than cutting across the farmland to the outskirts of Epping by the Station. The path led around the perimeter of Epping Golf Course where the Sunday golfers were glad to give directions, curious to have a rambler in their midst. Then I walked along a field edge down to the brilliant named Fiddlers Hamlet.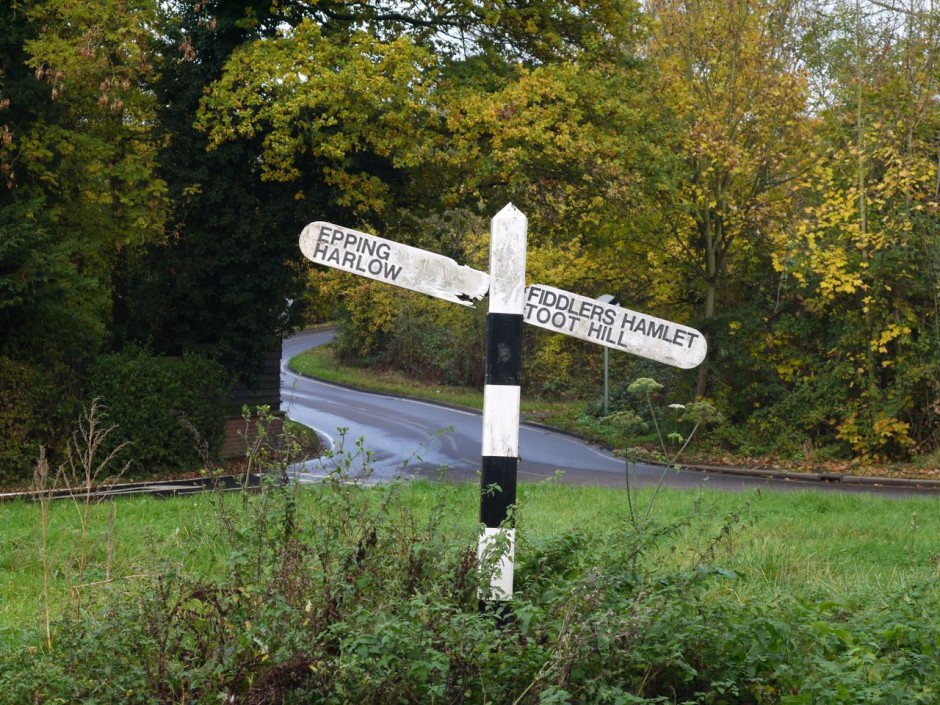 The light was starting to fade but with the half-hour or so remaining I followed a section of the Essex Way out from Epping to Coopersale and Gernon Bushes. The way back in the last of the day led me over the disused section of the Central Line between Epping and Ongar, now operated some weekends and during holidays by the brilliant Epping to Ongar Railway.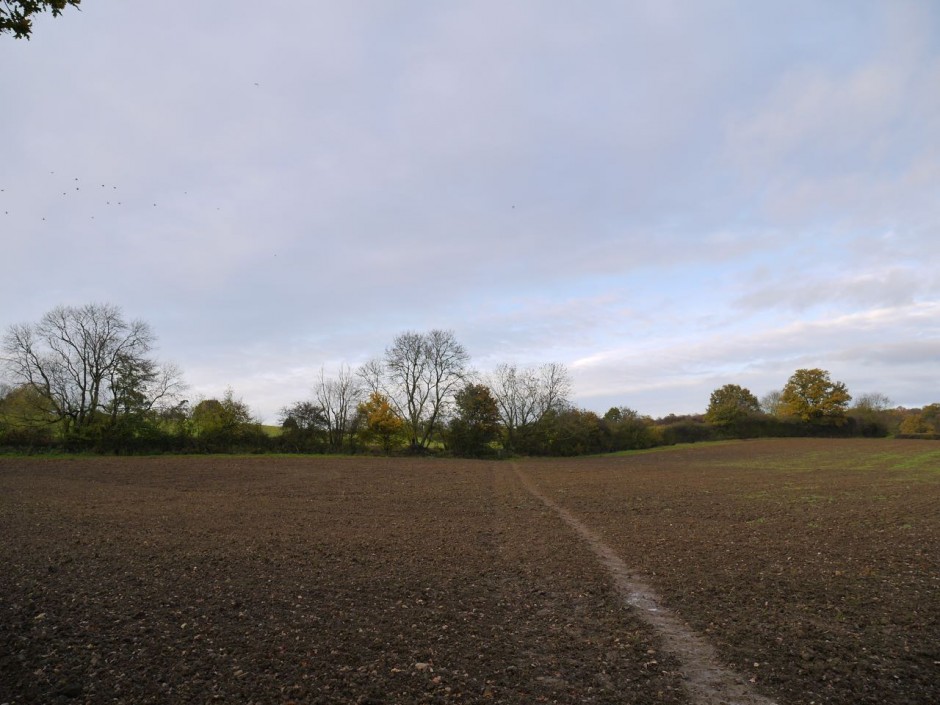 It was dark by the time I sloped up Epping High Street and bagged a pork pie from the butchers. Early Christmas lights twinkled and late shoppers huddled in the cafes. I found a table near the back of Cafe Nero and plotted future walks.