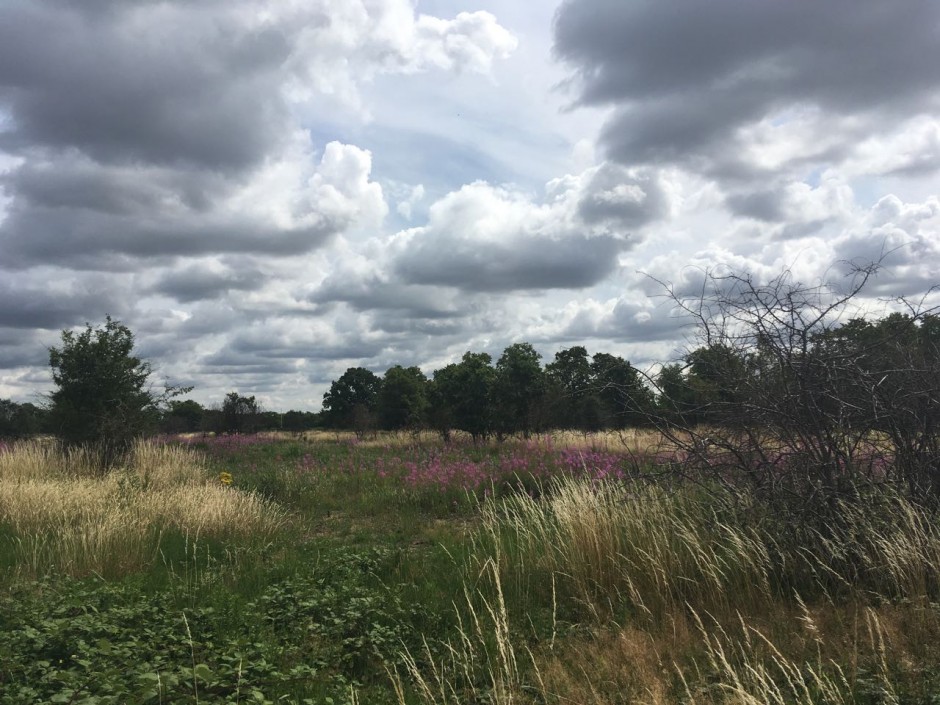 Wanstead Flats
The desire was stay local – within the gravitational field of home but still get in a decent walk. My instinct was to head to the far side of Wanstead Flats and take it from there.
The area of Wanstead Flats burnt so badly last summer gives off a glorious smell of resurgent wildflowers.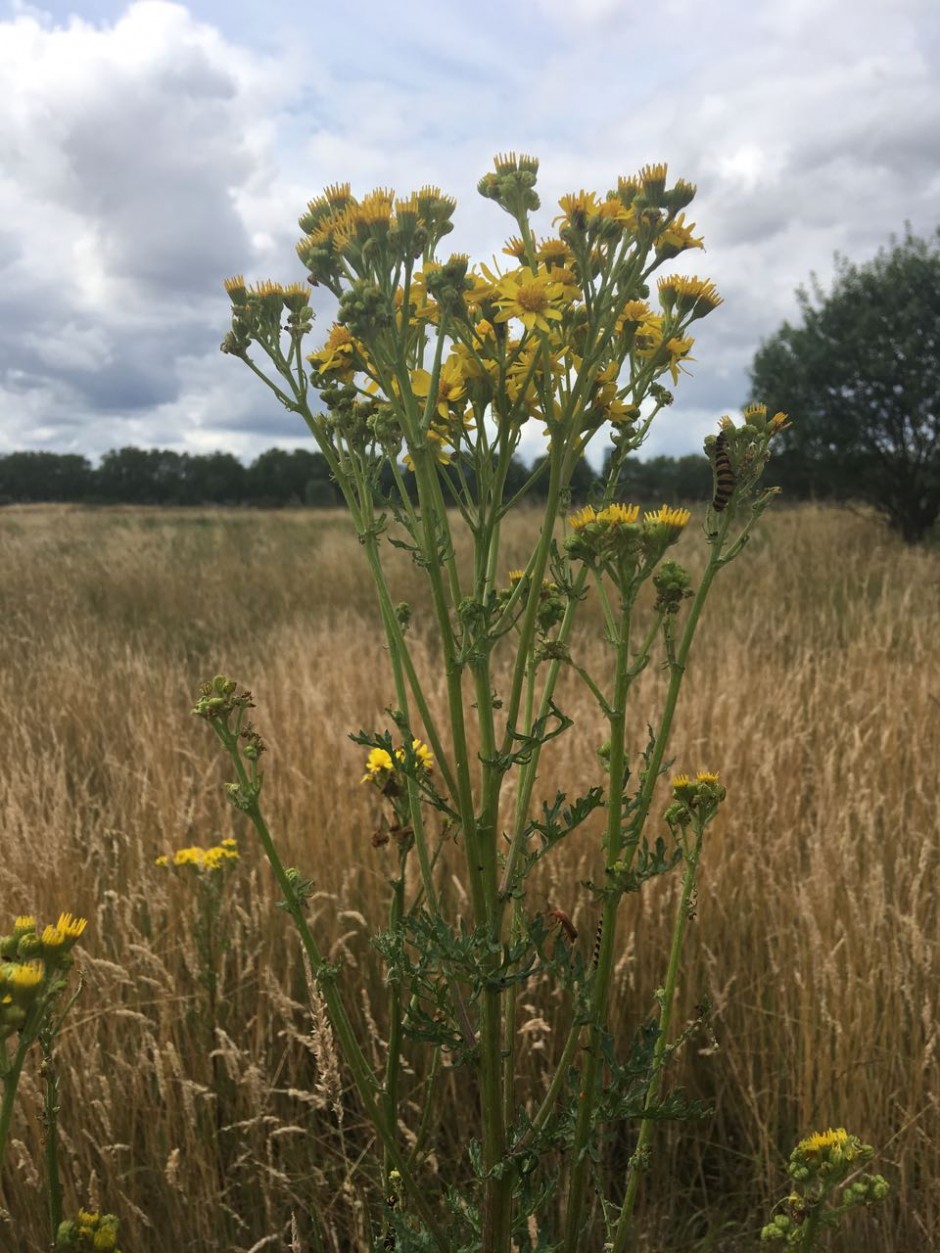 The ragwort was alive with caterpillars of the cinnabar moth munching on its leaves, ingesting toxins to make themselves unpalatable to birds. Ragwort and the cinnabar caterpillar appear to have an interesting relationship that makes for a diverting spectacle on a summer stroll.
I always have to pay homage to the barrage balloon posts and marvel at their continued survival.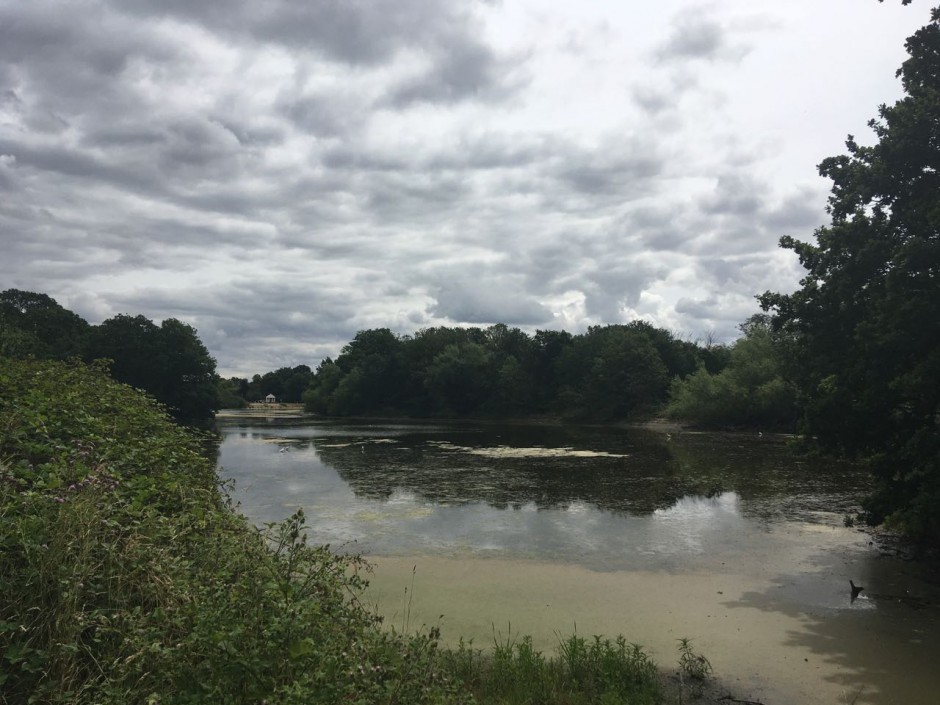 Wanstead Park
After a stop at Aldersbrook Petrol Station for a Starbucks and Greggs donut – which has become one of my favourite Alan Partridge style treats – I head down Park Road and through Wanstead Park which looked as glorious as ever.
The bells of St. Mary's Wanstead tolled as I stood admiring the Borough of Redbridge's only Grade 1 listed building. I've been told St. Mary's has an interesting crypt that I've yet to visit but the interior of the church is a real gem of the East. The graveyard has burials dating back to the establishment of the original medieval church.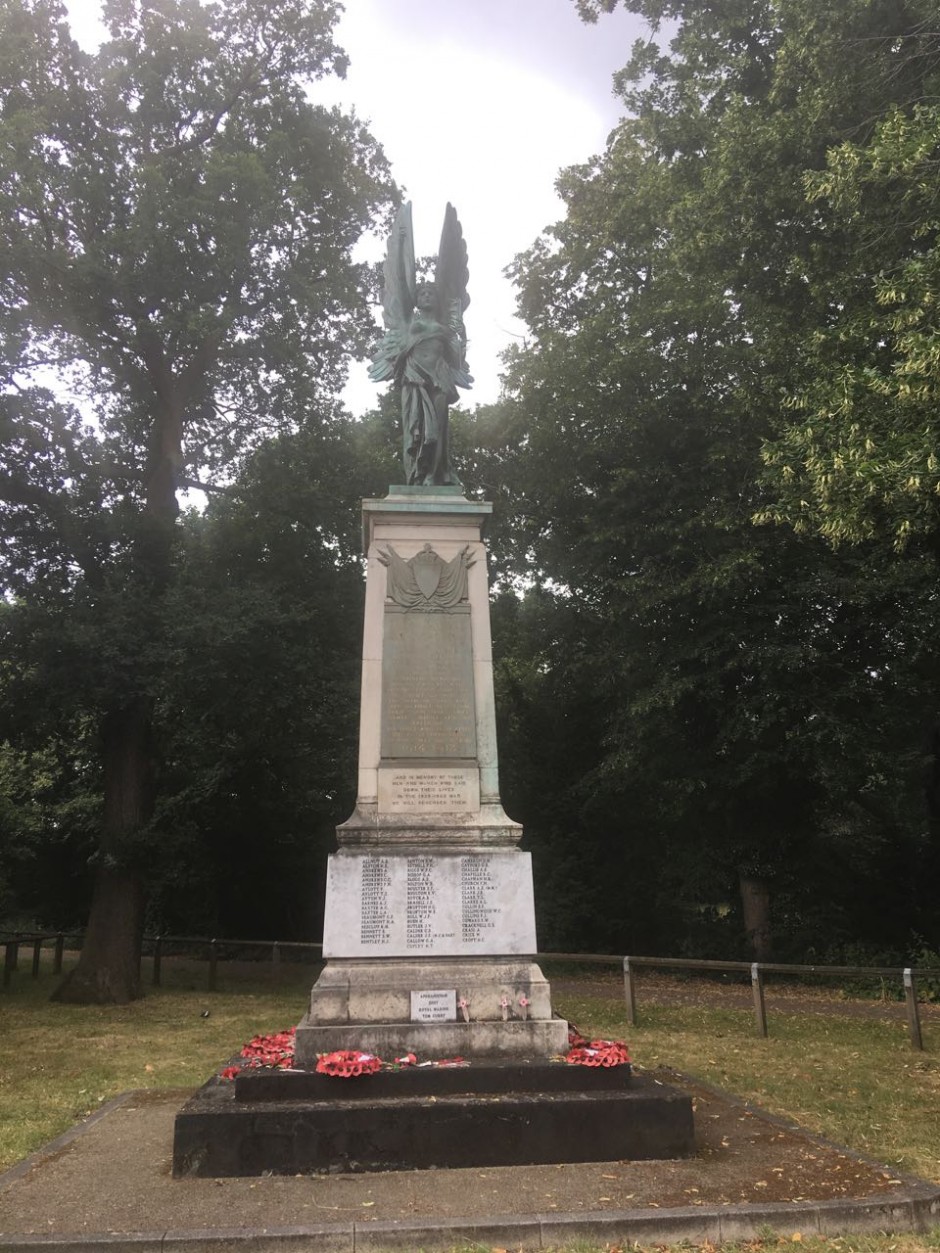 Wanstead High Street
There's clearly a Sunday Scene on Wanstead's wonderful High Street and I bumped into my eldest son carrying a toy keyboard he'd just bought in a charity shop as he headed to a park bench with his mates. A gentleman approached who watches my YouTube videos to ask if I'd made one on the Wanstead Slip and told me of a relic of Wantead House that now resides in a back garden somewhere along Grove Road. It was great to hear his stories of old Leyton and Stratford.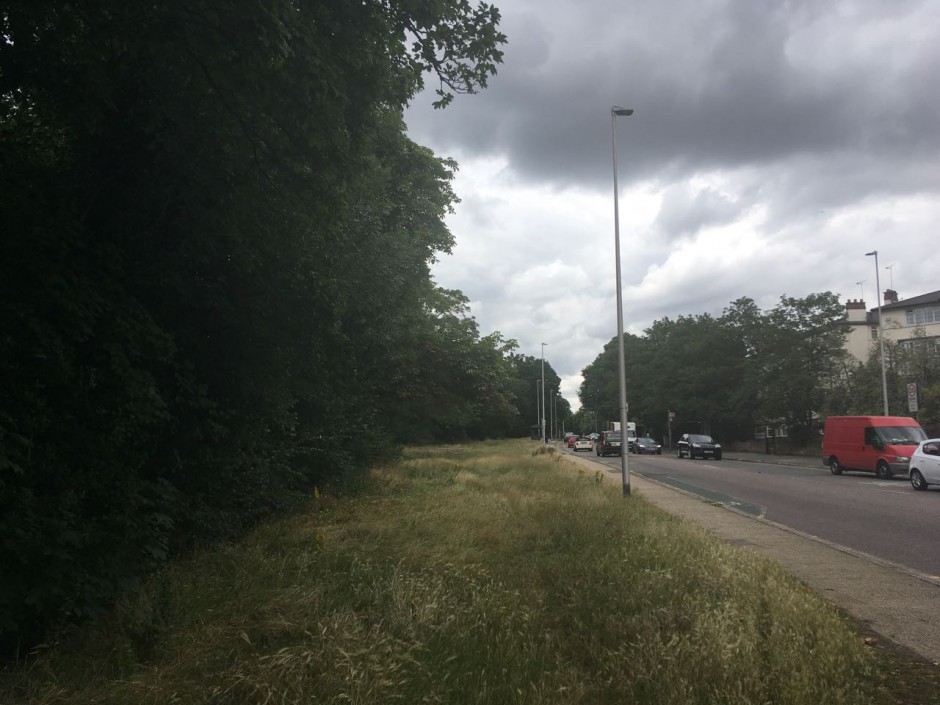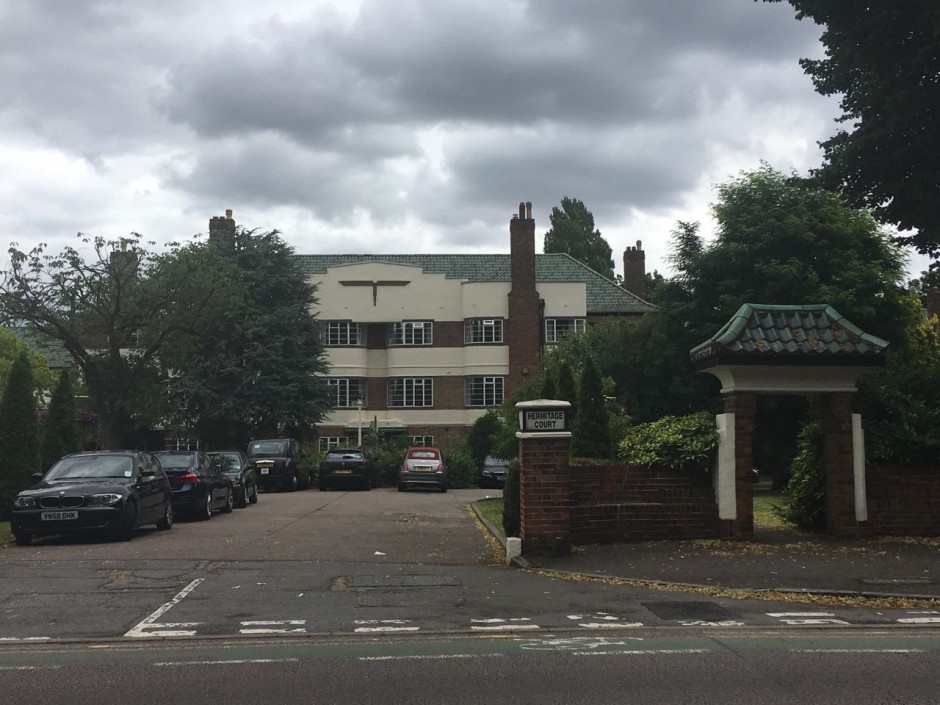 Snaresbrook – South Woodford
I decided against heading into the forest at Snaresbrook and carried on along the tree-lined road towards South Woodford stopping to take in the modernist glory of Hermitage Court.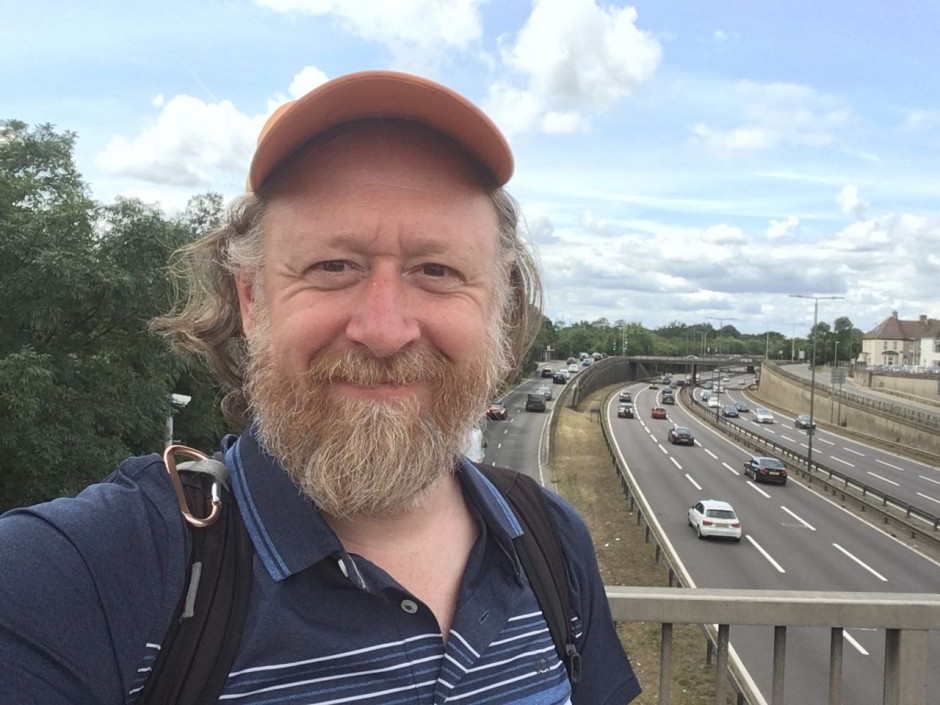 North Circular – South Woodford
Heading up Grove Hill at South Woodford I came to the Willow Path that crosses the North Circular. This seemed like an ideal location to take a selfie which I posted to Instagram as 'North Circular Selfie'. I've been meaning to make a film of a walk round the North Circular (perhaps over two days rather than one long schlep) for some time but now wonder if documenting the walk with a series of selfies charting my gradual decline as the pollution takes its toll might work better.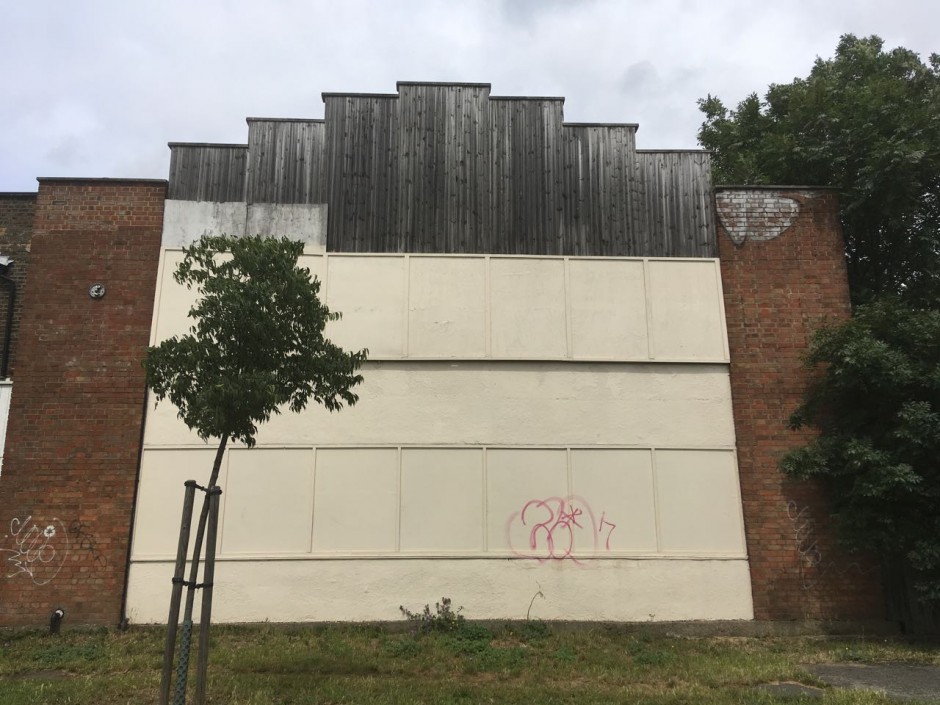 Carnarvon Road, South Woodford
Carnarvon Road, South Woodford has some incredible buildings. Firstly you're greeted with what appears to be the back of some kind of industrial building – although I couldn't locate the front. Then across the street is this beautiful modernist block that looks as though it may have an interesting former life.
Epping Forest
I must have walked past this fine oak tree just off Epping New Road at South Woodford a hundred times without noticing this plaque commemorating the planting of the tree by the Lord Mayor of London in 1932 in celebration of the Jubilee of the opening of the forest.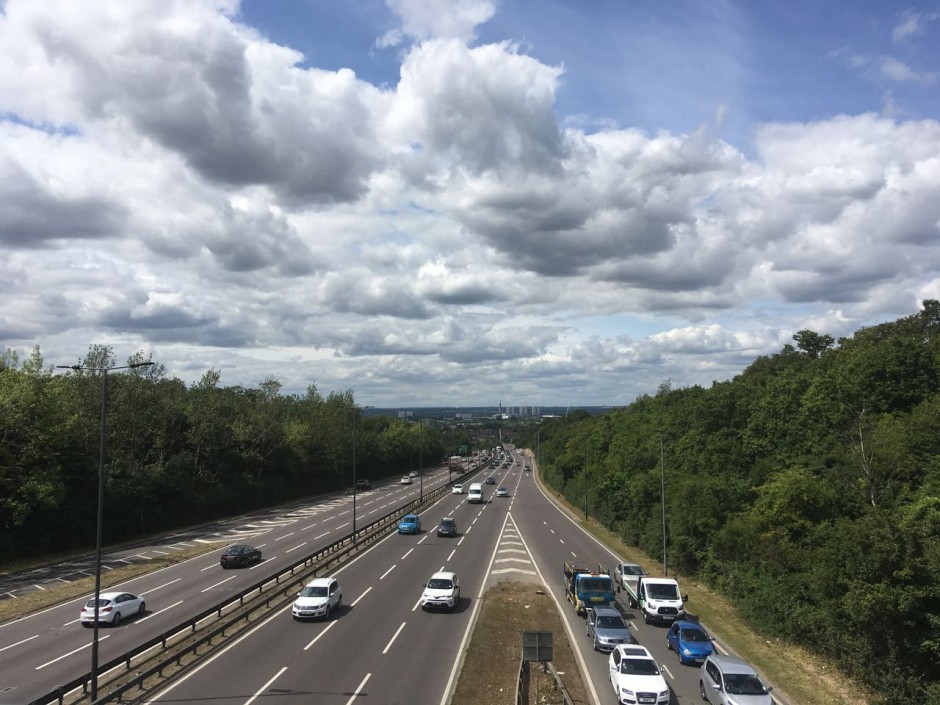 Waterworks Corner
At the Rodney Smith stone I decided to turn for home rather than push on through the forest. This of course brought me to one of my favourite London views, from the bridge back across the North Circular at Waterworks Corner. I took another 'North Circular Selfie', naturally.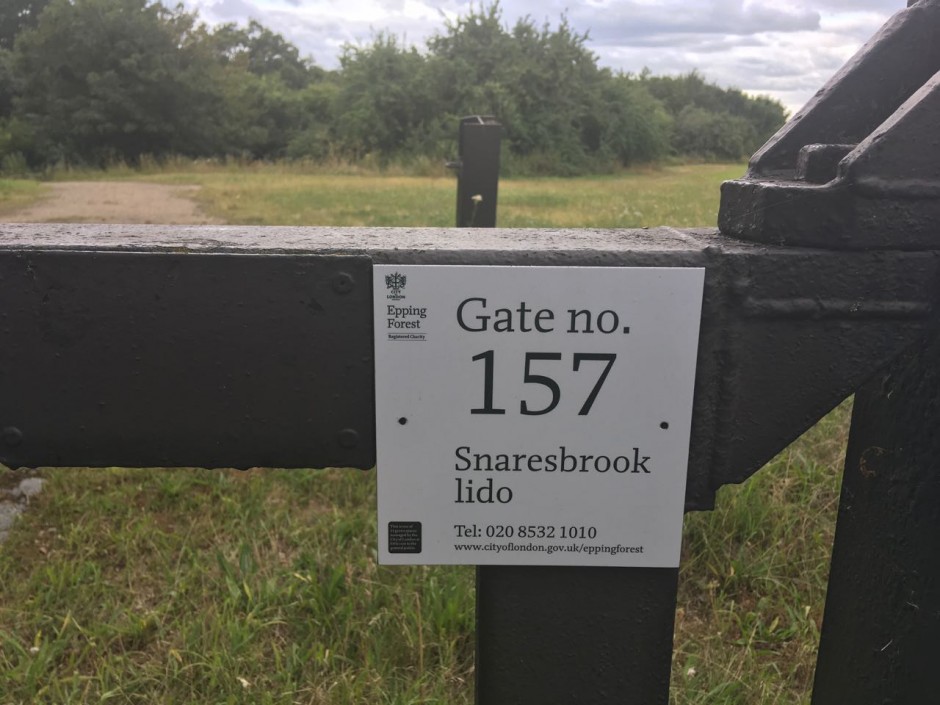 Walthamstow to the Whipps Cross Lido
I passed through the narrow strip of the forest that takes you behind the Waterworks and St. Peter's Church emerging at the very tip of Lea Bridge Road. It's interesting to note that the gate off Snaresbrook Road is labelled 'Snaresbrook Lido' and not 'Whipps Cross Lido' or 'Leytonstone Lido' as I've seen the swimming pool named elsewhere.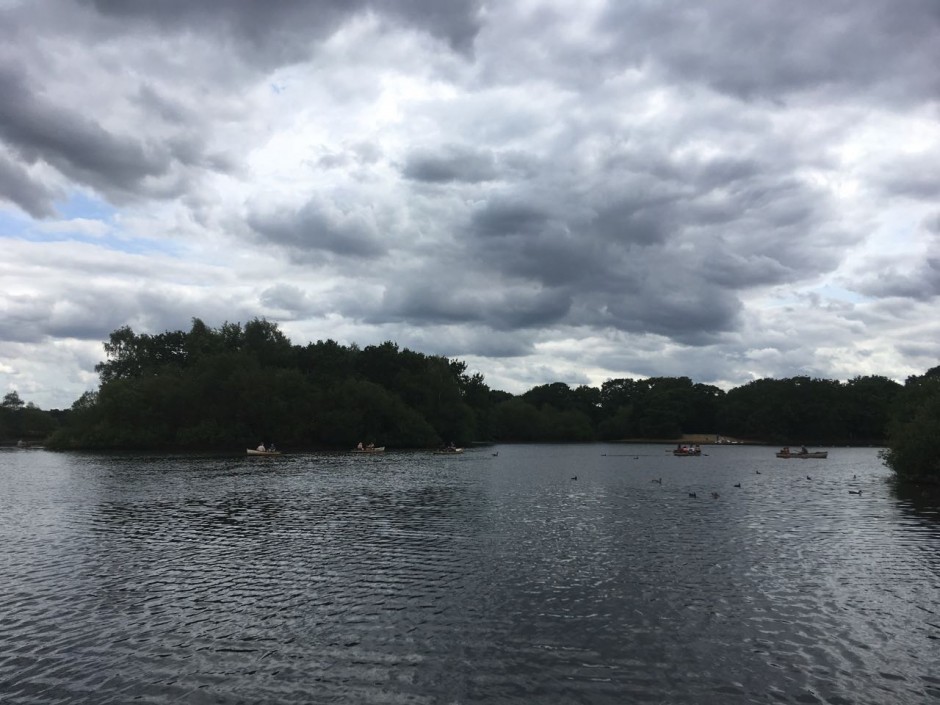 The Hollow Ponds
The Hollow Ponds was the perfect place for the walk to end. I rested under an oak tree and nearly nodded off serenaded by the rustling of leaves in the early afternoon breeze.